A LITTLE OFF THE TOP
Are you ready to extend the life of your beautiful hardwood floors?
Refinishing is the process of sanding hardwood floors to the bare wood to remove old coatings like wax, paint and stain before applying a number of coats of new finish.  When you sand a hardwood floor, you actually expose the bare wood and remove a small amount to restore a like-new surface.
EXPERT WORKMANSHIP
Our highly skilled and well trained team of woodworking trade professionals bring an incomparable commitment to craft that shows in every project we deliver.
"Leaving a positive lasting impression is far more valuable than allowing anyone to walk away frustrated."  -George, Owner of Real Hardwood Floors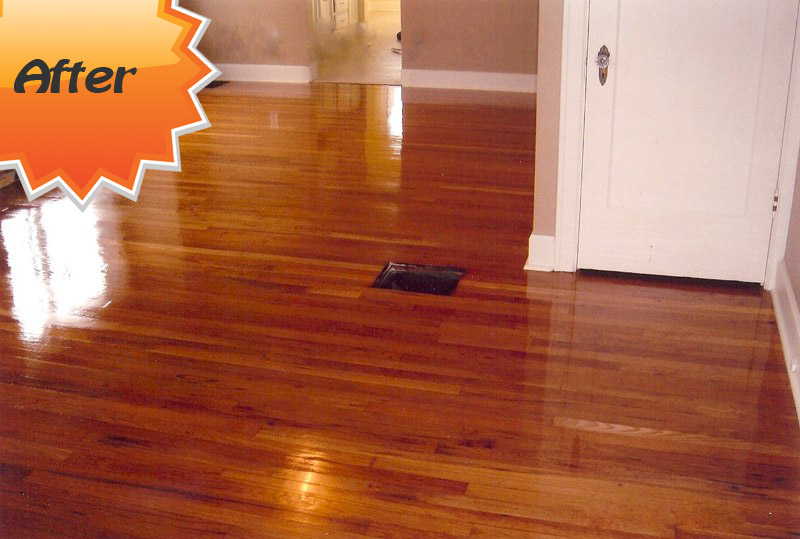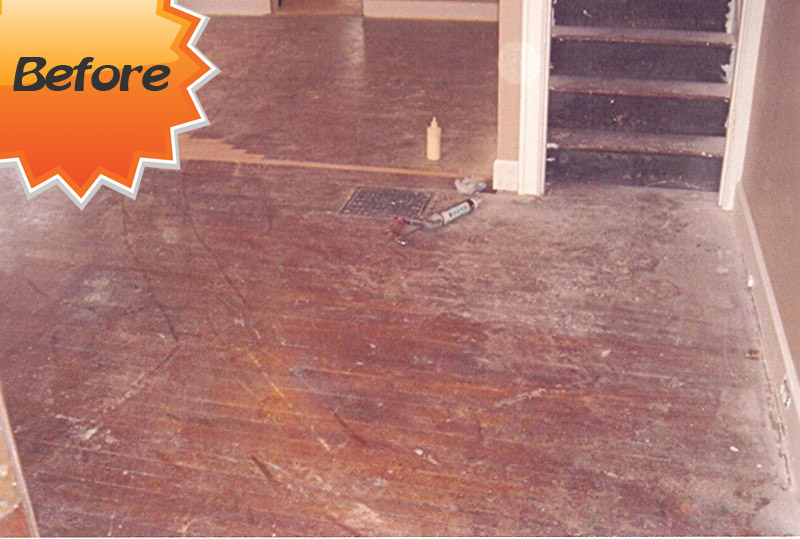 Note:  Compared to our recoating process, refinishing hardwood floors is a deeper restoration process that removes all coatings as well as a small amount of hardwood surface.  Recoating utilizes a milder abrasion process known as 'screening' before applying a new layer of topcoat urethane.
REFINISHING EXPLAINED
There are three main steps in hardwood floor refinishing: sanding, staining, and finishing.
SANDING
The first part of any refinishing work is getting the floors back down to just the hardwood.  Our experts will carefully remove existing layers of finish. If your floor has any deep damage like holes or rotting wood, this will be addressed before sanding. 

STAINING
Staining is what gives your hardwood floors the beautiful glow and shine that everyone loves.  Our experts can help you select the proper color and shade to make your hardwood floors look their best, and we have the skills to deliver any project with ease.
FINISHING
Once the floor has been sanded to an even level and stained, a finish is applied. The finish is a clear epoxy layer that protects the flooring underneath. This is the part of the floor that comes in contact with feet, furniture, and other wear factors that are in the home. It is important to use the correct finish to prevent damaging the hardwood underneath.