Flooring Services & Solutions
Why Real Hardwood Floors?
As company owner George likes to say, "at the end of the day, if my customer is happy and if my employees are happy, that makes me happy and is all that matters."  This philosophy is embedded in all we do.
The success of our business has been earned by forging a reputation for quality workmanship that starts by honoring the value of each customer and each project we've taken on for more than 13 years.
By continually investing in our employees, training and equipment we are better prepared to proactively deliver on our promise to meet customer expectations for every project we agree to take on.
Our vacuum system ensures the health of our clients will never be compromised by flooring project particulates and you will never be asked to clean up the mess after a flooring job is complete.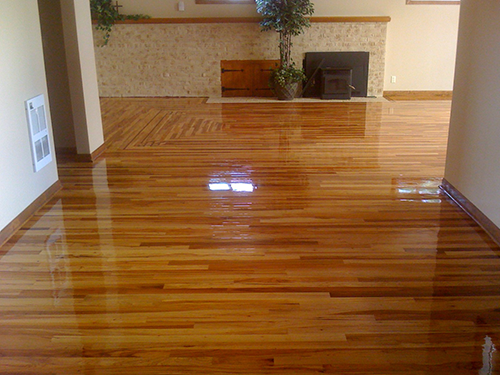 Testimonials
George and his workers arrived right on time, went right to work, sanded and applied two coats of Swedish finish. The work was completed in two days, was almost completely dustless, and is of excellent quality.

They did excellent work and called back promptly. I got seven bids for the work and they were the lowest price. They gave me a few referrals and I went to see their work. I liked what I saw and used them.